---
Provincial Science and Technology Department deputy Director Zhang Yongqiang delegation to my company in-depth research
---
On April 3, Zhang Yongqiang, deputy Director of the Provincial Science and Technology Department, Guo Weidong, first-level investigator of the Platform Department of the Provincial Science and Technology Department, visited our company to conduct field research on the operation of the Special Rubber and Plastic Industry Technology Research Institute. Huang Zhaobo, director of Xingtai Science and Technology Bureau, Li Wenbin, deputy director, Han Zengke, leader of Renze District, Li Zangwen, chairman of the company, and Li Zangxu, general manager, accompanied the research.
Deputy Director Zhang Yongqiang and his delegation listened to the report on the latest development of special rubber and plastic materials and products, and successively went to the research institute, laboratory, mold workshop and high material workshop. They looked all the way and stopped to inquire from time to time to learn about the inspection and testing, scientific research facilities and talent training of the research Institute in detail, and put forward specific suggestions for the next step.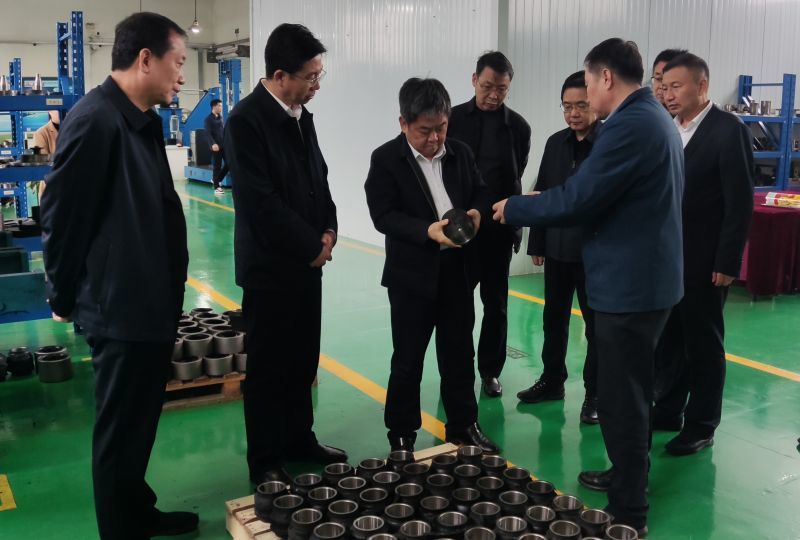 In the construction of the modified special engineering plastics project workshop with an annual output of 60,000 tons, Deputy Director Zhang Yongqiang carefully inquired about the domestic development and industrialization of polyethers imide (PEI), polyethers ether ketone (PEEK) and other special engineering plastics. He proposed that the Institute should further gather innovation resources, strengthen key core technologies in major industrialization projects and projects, provide strong technical support for the production of domestic materials industrialization projects, and strive to break the predicament of long-term dependence on imports of polyether imide materials for new aircraft engine parts as soon as possible.
Zhang Yongqiang pointed out that the industrial technology Research Institute is an important part of our province's science and technology innovation system, with five functions: industrial generic technology research and development, transformation of scientific and technological achievements, gathering innovation resources, providing technical services, and carrying out industrial development strategy research. It is a new force and new driving force to promote a strong economic province and a beautiful Hebei. All levels and departments should guide the Institute to carefully plan and precisely refine the direction of technological research for the next step, strengthen coordination and linkage, promote the establishment and good use of the institute, and help the institute play a more active and significant role in the high-quality development of the service industry. Enterprises should take innovation leadership and scientific and technological support as the core mission of high-end development of the service industry, strengthen self-construction, enhance independent innovation and service capabilities, give full play to the supporting and leading role of the research institute, and continue to improve the capability of technological research and development and the level of application of scientific and technological achievements. To achieve new improvements in the basic conditions for scientific research, new breakthroughs in industrial generic technologies, new achievements in the transformation of results, and new contributions to service enterprises.


Scan
Follow WeChat official account
Contact Us
Add: North of Hetou Section, Xingde Road, Renze District, Xingtai City, Hebei Province,China
Copyright © 2022 HUAMI NEW MATERIAL