---
[Proud "intelligent" made in Xingtai] Hebei Huami Rubber: from China's high-speed rail to aerospace
---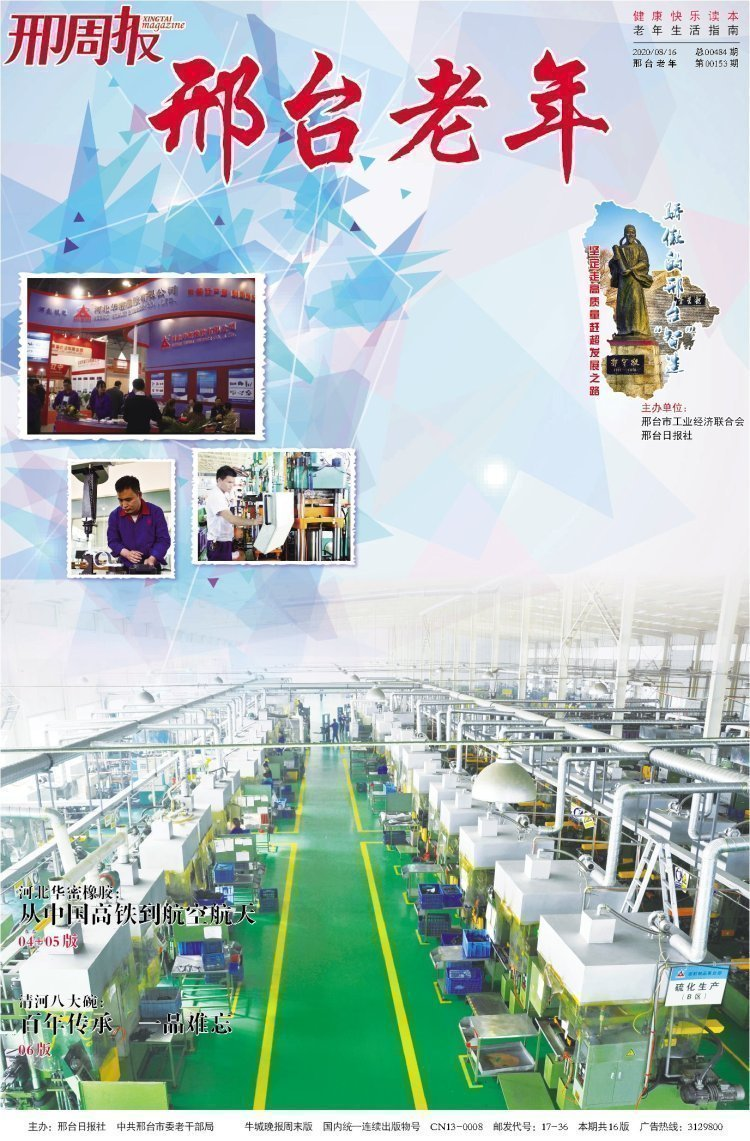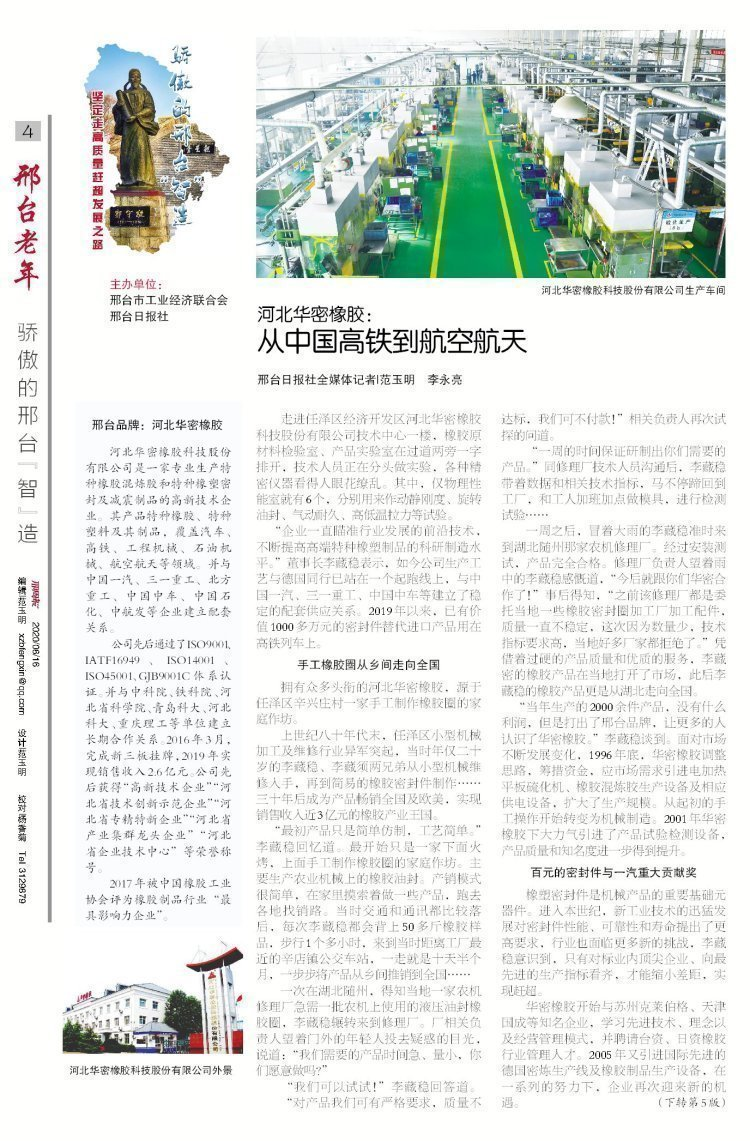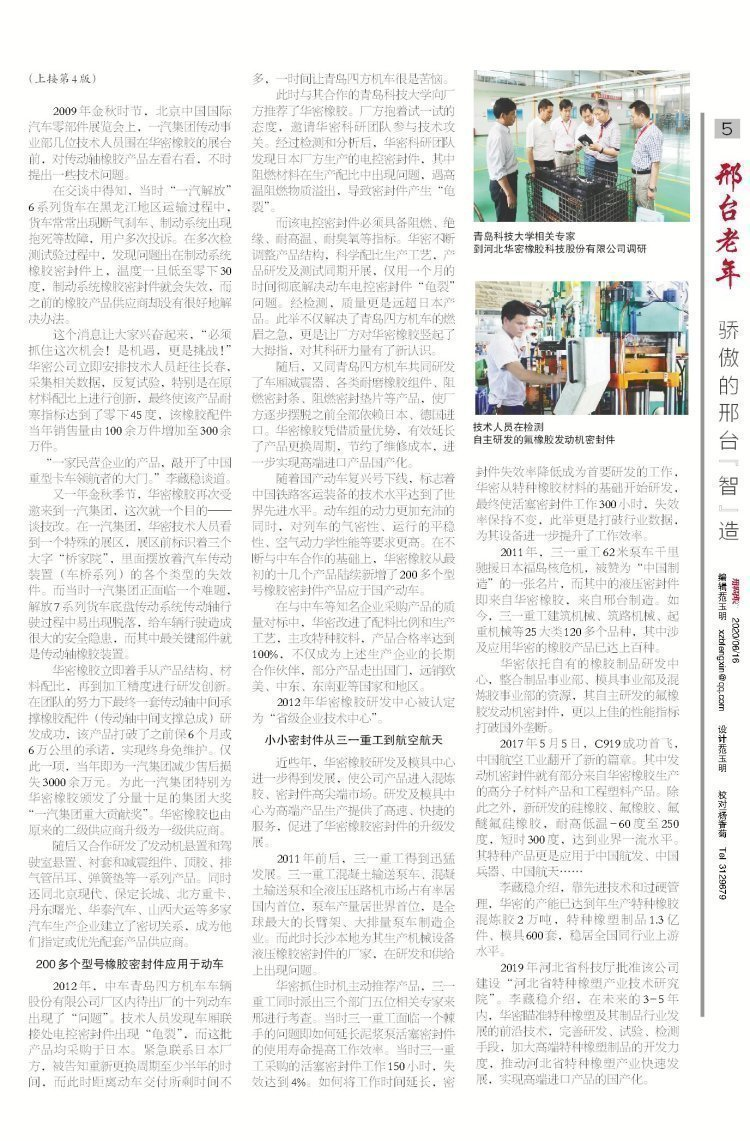 Xingtai Brand: Hebei Huami rubber
  Hebei Huami Rubber Technology Co., Ltd. is a high-tech enterprise specializing in the production of special rubber compound and special rubber and plastic seal and shock absorbing products. Its products are special rubber, special plastics and their products, covering automobile, high-speed rail, construction machinery, petroleum machinery, aerospace and other fields. And with China FAW, Sany Heavy Industry, North Heavy Industry, CRRC, Sinopec, AVIC Development and other enterprises to establish supporting relations.
The company has passed ISO9001, IATF16949, ISO14001, ISO45001, GJB9001C system certification. It has established long-term cooperative relations with Chinese Academy of Sciences, Chinese Academy of Iron and Technology, Hebei Academy of Sciences, Qingdao University of Science and Technology, Hebei University of Science and Technology, Chongqing Institute of Technology and other institutions. In March 2016, the company completed the listing on the New Third Board and achieved a sales revenue of 260 million yuan in 2019. The company has been awarded the honorary titles of "High-tech Enterprise", "Hebei Province Technology Innovation Demonstration Enterprise", "Hebei Province Specialized and Special New Enterprise", "Hebei Province Industrial Cluster Leading Enterprise", "Hebei Province Enterprise Technology Center" and so on.
In 2017, it was named the "most influential enterprise" of rubber products industry by China Rubber Industry Association.
  

Hebei Huami Rubber: from China's high-speed rail to aerospace
  On the first floor of the Technology center of Hebei Huami Rubber Technology Co., LTD., Renze District Economic Development Zone, rubber raw material inspection rooms and product laboratories are lined up on both sides of the aisle. Technicians are doing experiments separately, and all kinds of precision instruments are dazzling. Among them, only the physical performance room has 6, respectively used for static and dynamic stiffness, rotary oil seal, pneumatic durability, high and low temperature tensile test.
"The enterprise has been aiming at the forefront of the development of the industry, and constantly improve the scientific research and manufacturing level of high-end special rubber and plastic products." Chairman Li Zangwen said, now the company's production technology and German counterparts have stood at a starting line, and China FAW, Sany Heavy Industry, CRRC and other established a stable supporting supply relationship. Since 2019, more than 10 million yuan worth of seals have been used on high-speed trains instead of imported products.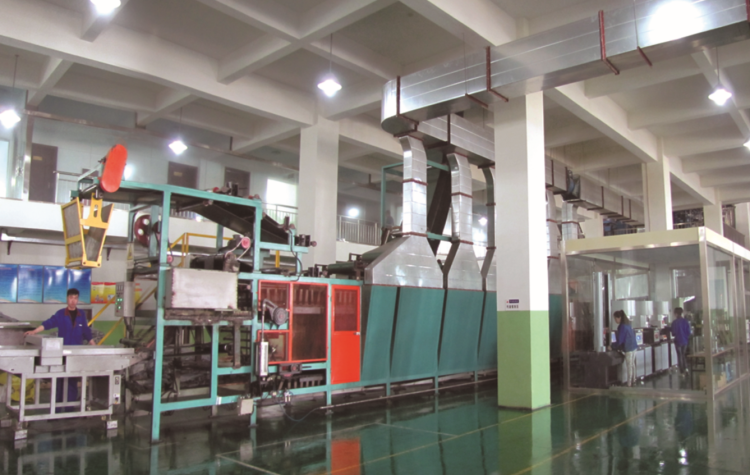 Handmade rubber rings are spreading from the countryside to the whole country
  Hebei Huami Rubber, which has many titles, originated from a family workshop in Xinxingzhuang village, Renze District, which made rubber rings by hand.
In the late 1980s, Renze District small machinery processing and maintenance industry rose to the top, then only twenty years old Li Zangwen, Li Zangxu two brothers from small machinery maintenance, and then to simple rubber seal production...... Thirty years later, it has become a rubber industry kingdom whose products sell well all over the country and Europe and the United States, achieving sales revenue of nearly 300 million yuan.
"The initial product was a simple copy and the process was simple." Li Zangwen recalled. It started as a family workshop with a fire underneath and handmade rubber rings above. The main production of agricultural machinery rubber oil seal. Production and marketing model is very simple, fumble at home to do some products, go around to find sales. At that time, the transportation and communication were relatively backward. Every time, Li Zangwen would carry 50 jin of rubber samples on his back and walk for more than one hour to the bus station in Xindan Town, which was the nearest to the factory at that time. The walk lasted for ten and a half days and step by step, promoting the products from the countryside to the whole country...
Once in Suizhou, Hubei Province, Li Zangwen came to a local farm machinery repair factory in urgent need of a batch of hydraulic oil seal rubber rings used in farm machinery. The relevant person in charge of the factory looked at the young people outside the door and cast puzzled eyes. He said, "The product we need is urgent and small. Are you willing to do it?"
"We can try!" Li Zangwen replied.
"We can have strict requirements on the product, quality is not up to standard, we will not pay!" The relevant person in charge asked again tentatively.
"A week will give you the product you need." After communicating with the technicians of the repair shop, Li Zangwen returned to the factory without stopping with the data and relevant technical indicators, and worked overtime with the workers to make molds and test......
A week later, Li Zangwen braved heavy rain and arrived on time at the farm machinery repair factory in Suizhou, Hubei Province. After installation test, the product is fully qualified. The person in charge of the repair shop looked at Li Zangwen in the rain and said, "I will cooperate with you in the future!" Later learned, "before the repair factory is commissioned some local rubber sealing ring processing plant processing parts, the quality has been unstable, this time because the number of small, high technical indicators, many local manufacturers have refused." With excellent product quality and high quality service, Li Zangwen's rubber products have opened the market in the local market, and since then, Li Zangwen's rubber products are from Hubei to the whole country.
"When we produced more than 2000 products, there was no profit, but we played the Xingtai brand and made more people know Huami Rubber." Li Zangwen said. In the face of the continuous development of the market, at the end of 1996, Hua Mi rubber to adjust the idea, raise funds, in response to the market demand for the introduction of electric heating plate vulcanizing machine, rubber mixing production equipment and the corresponding power supply equipment, expanded the scale of production. From the initial manual operation began to change to mechanical manufacturing. In 2001, Huami Rubber made great efforts to introduce product testing equipment, product quality and popularity have been further improved.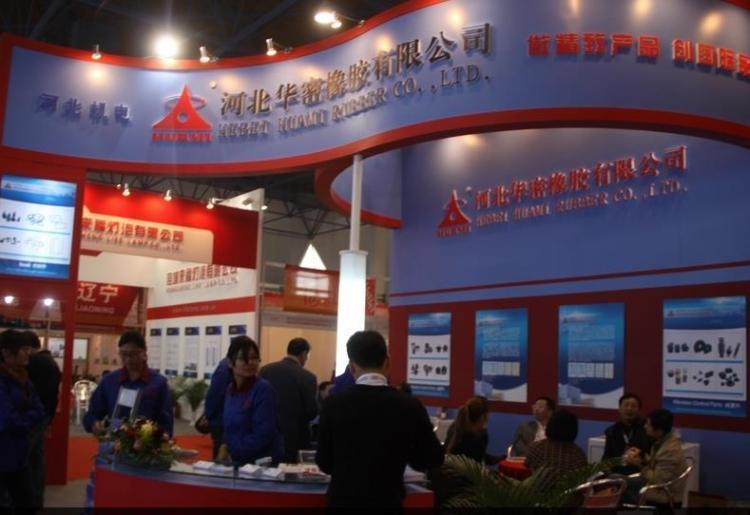 One hundred yuan seal with FAW significant contribution award
  Rubber and plastic seals are important basic components of mechanical products. In this century, the rapid development of new industrial technology has put forward higher requirements for the performance, reliability and life of seals, and the industry is also facing more new challenges. Li Zangwen realized that only by marking the top enterprises in the industry and keeping pace with the most advanced production indicators, can we narrow the gap and catch up.
Huami Rubber began to learn advanced technology, concepts and management mode with Suzhou Kleinberg, Tianjin Guocheng and other well-known enterprises, and hired Taiwan-funded and Japanese-funded rubber industry management talents. In 2005 and the introduction of international advanced German refining production line and rubber products production equipment, in a series of efforts, the enterprise once again ushered in new opportunities.
2009 golden autumn, Beijing China International Auto parts Exhibition, FAW Group transmission division of several technical staff around Huami rubber booth, on the drive shaft rubber products look left and right, from time to time put forward some technical problems.
During the conversation, we learned that during the transportation of "FAW Jiefang" 6 series trucks in Heilongjiang region, the trucks often appeared air-dead brake, brake system locking and other failures, and the users complained many times. In the process of many detection tests, it was found that the problem was in the rubber seals of the brake system. Once the temperature was as low as minus 30 degrees, the rubber seals of the brake system would fail, and the previous rubber product suppliers did not have a good solution.
The news made everyone excited, "We must seize this chance! Is an opportunity, but also a challenge!" Huami Company immediately arranged technicians to go to Changchun to collect relevant data and make repeated tests, especially innovation in the ratio of raw materials. Finally, the cold resistance index of this product reached 45 degrees below zero. The sales volume of this rubber parts increased from more than 1 million pieces to more than 3 million pieces that year.
"The product of a private enterprise has knocked on the door of China's heavy truck leader." Li Zangwen said.
Another golden autumn season, Huami Rubber was invited to FAW Group again, this time for one purpose - to talk about technical reform. In FAW Group, Huami technicians saw a special exhibition area, in front of which was marked with three big characters "Qiao Jia Yuan", and in which were placed various types of failure parts of automobile transmission devices (axle series). At that time, FAW Group was facing a difficult problem. The drive shaft of Jiefang 7 series truck chassis transmission system was prone to fall off during the driving process, which caused great safety risks to the vehicle, and the most critical component was the rubber device of the drive shaft.
Huami Rubber immediately began to research and develop innovation from product structure, material ratio, and processing precision. With the efforts of the team, a set of rubber parts for the middle bearing of the drive shaft (the middle support assembly of the drive shaft) was successfully developed. This product broke the previous commitment of 6 months or 60,000 kilometers of protection and realized lifelong maintenance free. Only one item, that year for FAW Group to reduce after-sales loss of more than 30 million yuan. For this reason, FAW Group awarded the group award "FAW Group Major Contribution Award" to Huami Rubber. Huami Rubber has also been upgraded from the original second tier supplier to the first tier supplier.
Subsequently, a series of products such as engine mount and cab mount, bushing and damping components, top glue, exhaust pipe lug, spring pad and so on were developed. At the same time, it has also established close relations with many automobile manufacturers, such as Beijing Hyundai, Baoding Great Wall, North Heavy Truck, Dandong Shuguang, Huatai Automobile, Shanxi Dayun, and become their designated or preferred suppliers of supporting products.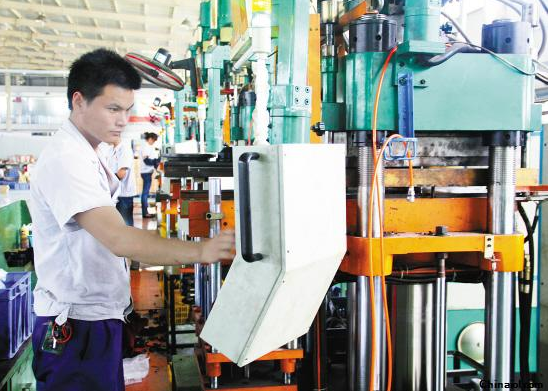 More than 200 types of rubber seals are used in bullet trains
 In 2012, CRRC Qingdao Sifang Locomotive and Rolling Stock Co., Ltd. had "problems" with 10 train trains waiting to leave the factory. Technicians found that the electric seal in the carriage joint was "cracked", and this batch of products were purchased from Japan. Emergency contact with the Japanese factory, was told that the replacement cycle at least half a year, and this time from the bullet train delivery time is not much time, Qingdao Sifang locomotive is very distressed.
At this time its cooperation with Qingdao University of Science and Technology to the factory recommended Huami rubber. With a try attitude, the factory invited the scientific research team of Hua Mi to participate in the technical breakthrough. After testing and analysis, the scientific research team of Huami found that the electric control seals produced by the Japanese factory had problems in the production ratio of flame retardant materials, and the leakage of high temperature flame retardant materials led to the "cracking" of the seals.
The electric control seal must have flame retardant, insulation, high temperature resistance, ozone resistance and other indicators. Huami constantly adjusts the product structure, scientifically matches the production process, carries out product research and development and testing at the same time, and completely solves the "cracking" problem of electric control seals of bullet trains in only one month. After testing, the quality is far superior to Japanese products. This action not only solved the urgent need of Qingdao Sifang locomotive, but also gave the factory a thumbs up to Huami Rubber and a new understanding of its scientific research strength.
Subsequently, and Qingdao Sifang locomotive jointly developed the shock absorber, all kinds of wear-resistant rubber components, flame retardant sealing strip, flame retardant sealing gaskets and other products, so that the factory gradually got rid of all the dependence on Japan, Germany imports. With its quality advantage, Huami Rubber effectively prolonging the product replacement cycle, saving maintenance costs, and further realizing the localization of high-end imported products.
With the production of the domestic bullet train Fuxing, the technology level of China's railway passenger transport equipment has reached the world's advanced level. While the power of the EMU is more abundant, it requires higher air tightness, smooth running and aerodynamic performance of the train. On the basis of continuous cooperation with CRRC, Huami Rubber has successively added more than 200 types of rubber seals for domestic bullet cars from the initial dozen products.
In the quality comparison of products purchased from well-known enterprises such as CRRC, Huami has improved the proportion of ingredients and production process, mainly focusing on special rubber materials, and the qualified rate of products has reached 100%. Huami has not only become the long-term partner of the above-mentioned manufacturers, but also exported some products to Europe, America, the Middle East, Southeast Asia and other countries and regions.
In 2012, Huami Rubber R&D Center was recognized as "Provincial enterprise Technology Center".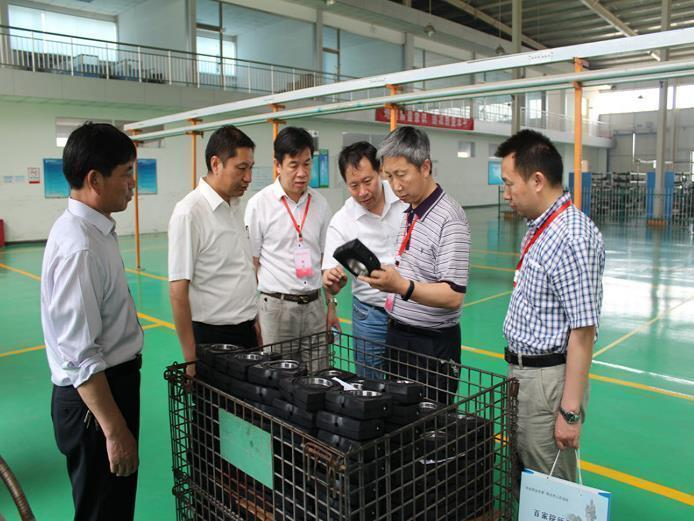 Small seals from Sany Heavy Industry to aerospace
 In recent years, Huami rubber R & D and mold center has been further developed, so that the company's products into the high tip market of rubber, seals. The R & D and mold center provides high-speed and fast service for the production of high-end products, which promotes the upgrade and development of Huami rubber seals.
Around 2011, Sany Heavy Industry received rapid development. Sany Heavy Industry concrete conveying pump truck, concrete conveying pump and full hydraulic roller market share ranks the first in China, pump truck output ranks the first in the world, is the world's largest long boom, large displacement pump truck manufacturing enterprises. At this time, Changsha local for the production of mechanical equipment hydraulic rubber seals manufacturers, in the development and supply of problems.
Hua Mi seize the opportunity to actively recommend products, Sany Heavy Industry at the same time sent three departments five relevant experts to Xing for examination. At that time, Sany Heavy Industry was faced with a thorny problem: how to extend the service life of mud pump piston seals and improve working efficiency. At that time, the piston seals purchased by Sany Heavy Industry worked for 150 hours, and the failure reached 4%. How to extend the working time and reduce the failure rate of seals has become the primary research and development work. Huami started research and development from the basis of special rubber materials, and finally made the piston seals work for 300 hours, and the failure rate remained the same, which broke the industry data and further improved the working efficiency of its equipment.
In 2011, Sany Heavy Industry 62 meters pump truck thousands of miles to help the Fukushima nuclear crisis in Japan, was praised as "made in China" a business card, and the hydraulic seals are from Huami rubber, from Xingtai manufacturing. Nowadays, Sany Heavy Industry has more than 120 varieties of 25 categories such as construction machinery, road construction machinery and hoisting machinery, among which hundreds of rubber products have been applied to Huami.
Huami relies on its own rubber products research and development center, integrates the resources of product division, mold division and compound division, and breaks the foreign monopoly with its independently developed fluorine rubber engine seals and above excellent performance indicators.
China's aviation industry opened a new chapter with the successful maiden flight of the C919 on May 5, 2017. Some of the engine seals come from the polymer materials and engineering plastics produced by Huami Rubber. In addition, the new research and development of silicone rubber, fluorine rubber, fluorine ether fluorine silicone rubber, high and low temperature resistance -60 degrees to 250 degrees, short time 300 degrees, to reach the industry first-class level. Its special products are used in China aviation development, China weapons, China aerospace......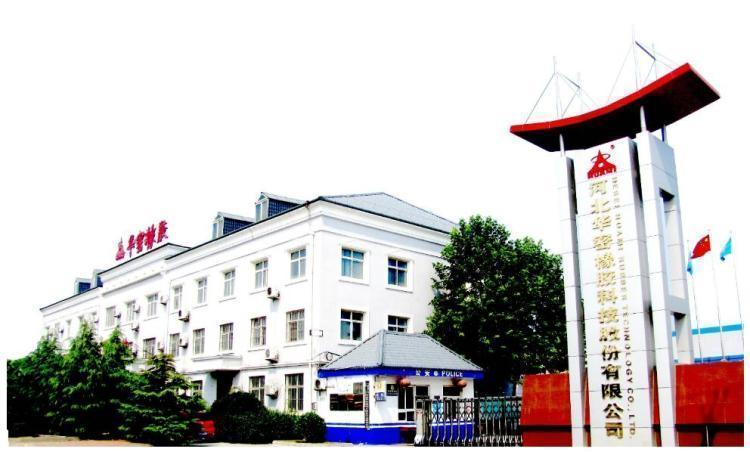 Li Zangwen introduced that with advanced technology and excellent management, Huami's annual production capacity has reached 20,000 tons of special rubber compound, 130 million pieces of special rubber and plastic products and 600 sets of moulds, ranking steadily in the upstream level of the same industry in China.
In 2019, the Science and Technology Department of Hebei Province approved the construction of "Hebei Special Rubber and Plastic Industry Technology Research Institute". Li Zangwen introduced that in the next 3-5 years, Huami aims at the cutting-edge technology of the development of the special rubber and plastic and its products industry, improves the research and development, testing and testing means, increases the development of high-end special rubber and plastic products, promotes the rapid development of the special rubber and plastic industry in Hebei Province, and realizes the localization of high-end imported products.

  (Fan Yuming, all-media Reporter, Xingtai Daily, Li Yongliang)
Editor: Yang Ran