---
"Thousands of fields of fire safety propaganda" - into the enterprise
---
  In order to further promote the fire publicity and training work, improve the level of fire knowledge of various enterprises and enhance the ability to resist and prevent fire accidents, in the morning of December 13th, the Renxian fire brigade publicity team held "thousands of fire safety publicity" in Hebei Huami Rubber Technology Co., LTD. - into the enterprise activity, More than 30 employees of the enterprises in charge of safety in Renxian County and Hebei Huami Rubber Technology Co., Ltd. participated in the activity to carry out fire safety knowledge training. In the course of training, fire propagandists explain how to carry out self-inspection and rectification of fire hazards, correctly report fire alarms, put out initial fires and escape self-rescue fire control knowledge through specific fire case analysis and combined with the actual production of the enterprise.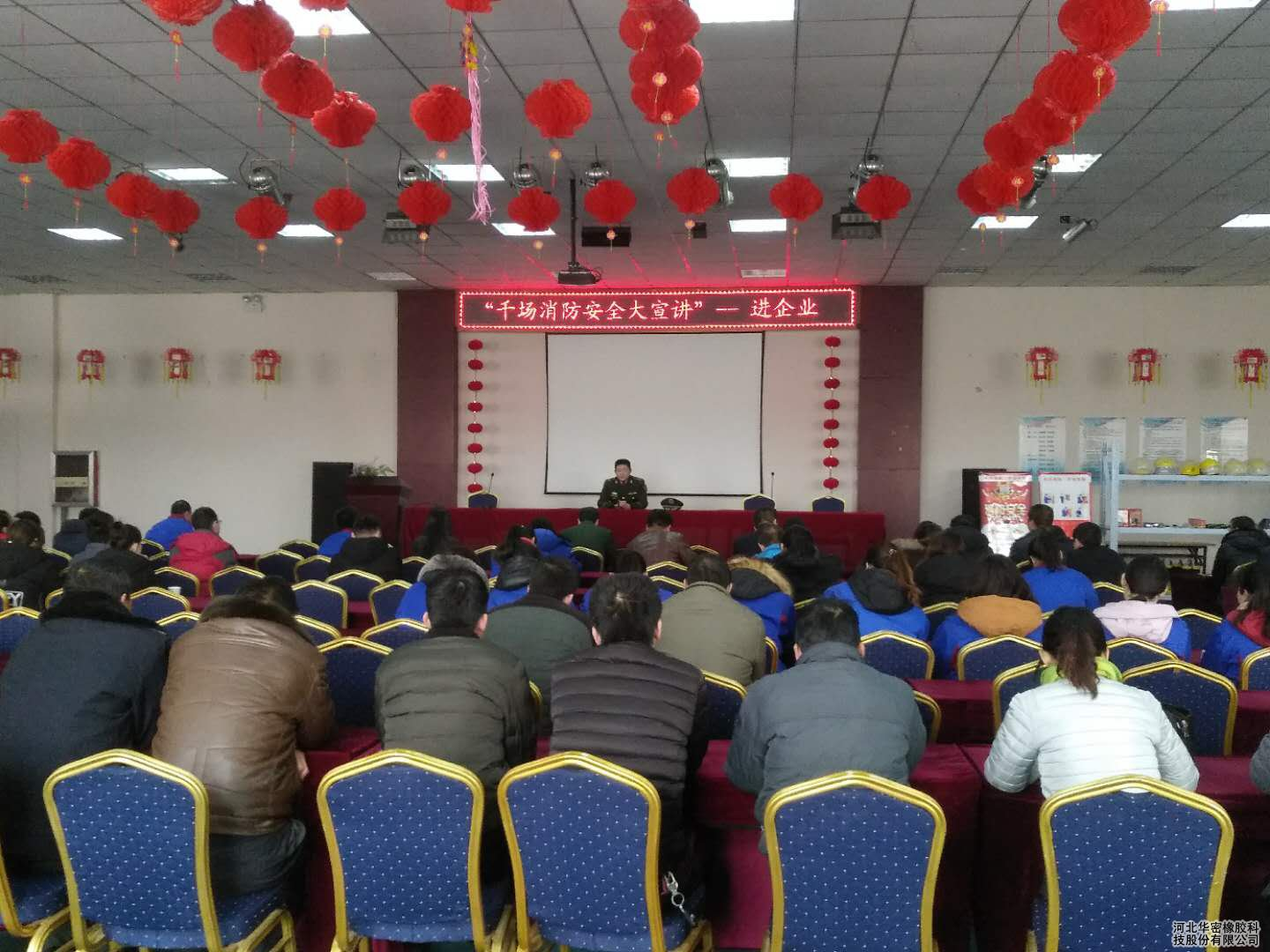 During the activity, the scene also held a fire safety performance. During the performance, dance, song, allegro, saxophone and other artistic performances appeared in turn to promote fire safety knowledge in different forms. In a relaxed and active atmosphere to enhance the staff fire safety knowledge.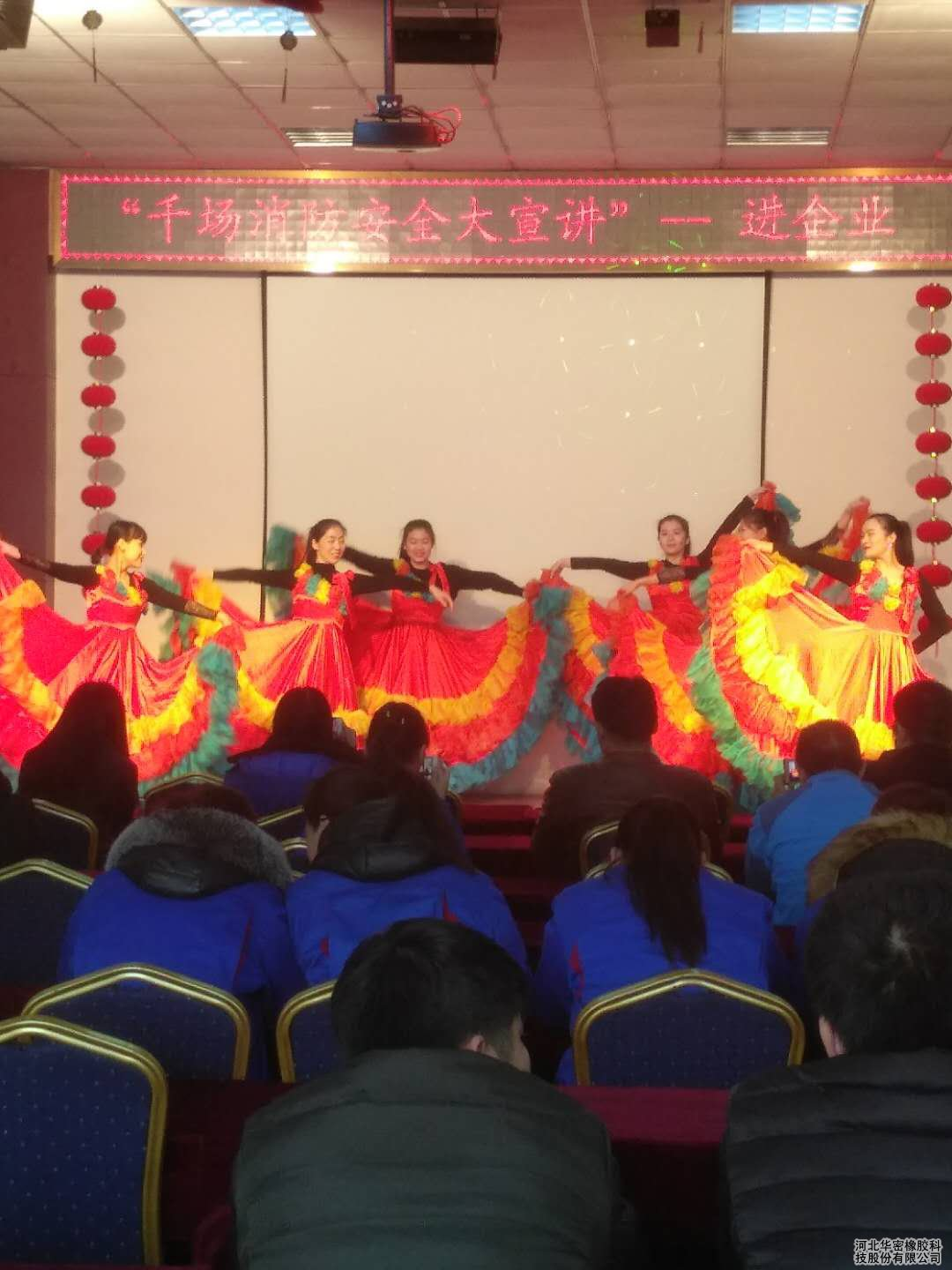 Dance performance

  Subsequently, the publicist also took the way of physical explanation, explained the fire extinguisher "shake, pull, spray" three steps and precautions, demonstrated the fire extinguisher use method and guide the staff to operate in person, so that the staff really master the use method.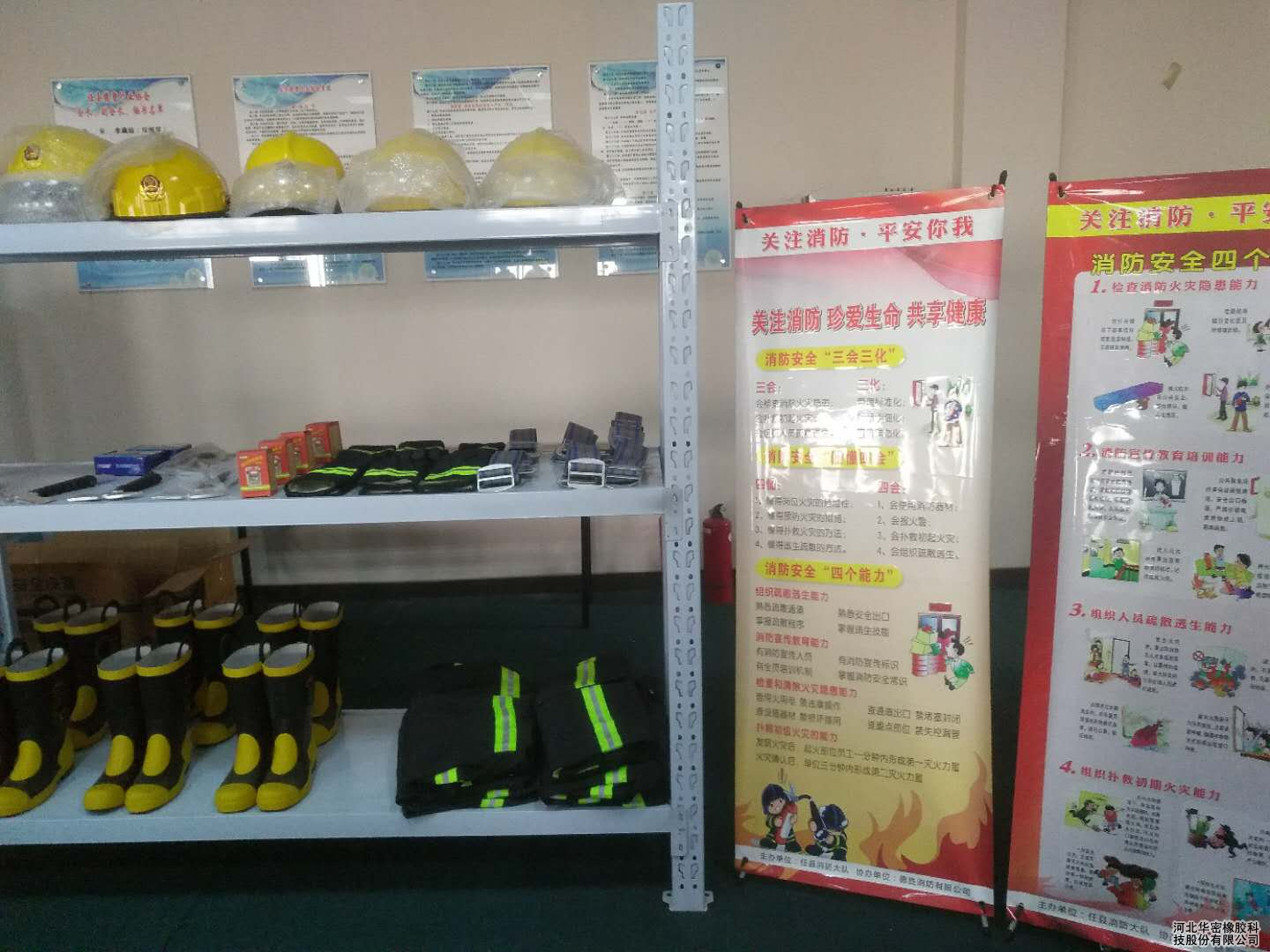 After that, fire fighting and emergency evacuation drills were organized in the production workshop of Hebei Huami Rubber Technology Co., LTD. The scene simulated a fire in the production workshop of the enterprise, and some people were trapped. The enterprise employees and members of the miniature fire station quickly carried out self-rescue and evacuation, and called 119 alarm for help. After receiving the alarm, the district fire squadron immediately rushed to the scene, and I enterprise micro fire station to carry out joint action to fight fire and save people.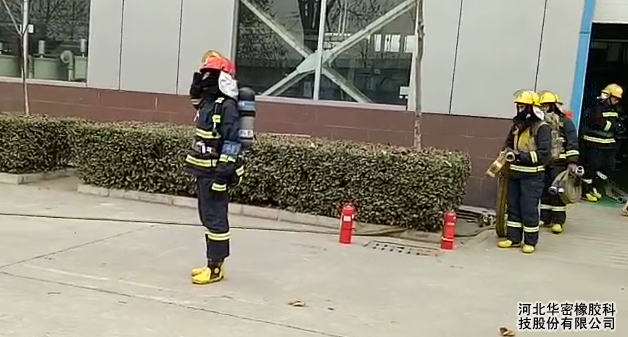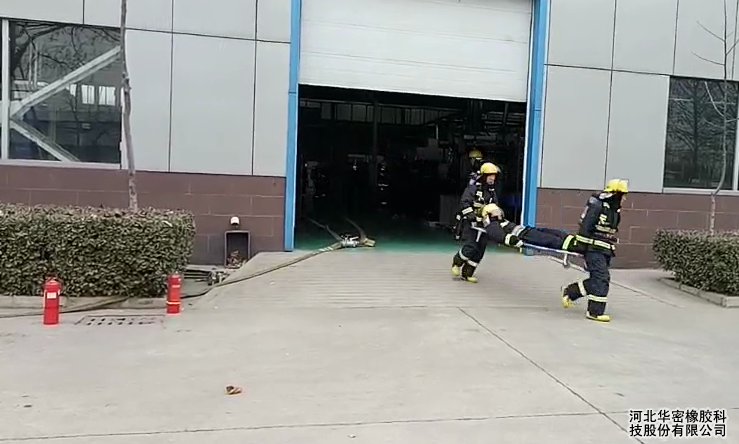 During this period, the fire publicity personnel also carried out a comprehensive and careful inspection of the workshop of the enterprise, focusing on whether the safety exit, evacuation channel is smooth, whether the operation condition of the fire facilities is intact, and taught the employees how to correctly find the safety risks in life and work, and asked the employees to carry out regular self-examination and self-correction, to kill the fire from the source.
Through the "thousands of fire safety publicity" - into the enterprise activities, improve the fire safety awareness of the training personnel, in response to sudden fire accidents, strengthen self-prevention and self-rescue ability, laid a solid foundation for fire safety, to create a safe and harmonious work and production environment.


Scan
Follow WeChat official account
Contact Us
Add: North of Hetou Section, Xingde Road, Renze District, Xingtai City, Hebei Province,China
Copyright © 2022 HUAMI NEW MATERIAL