---
Huami successfully held 2019 Safety Month Knowledge Contest
---
  In order to fully implement the safety production policy of Huami Co., LTD., further popularize the knowledge of safety production, and enhance the awareness of safety production of all staff, Huami Co., LTD actively organized the knowledge competition of Safety Month on the morning of June 29, 2019.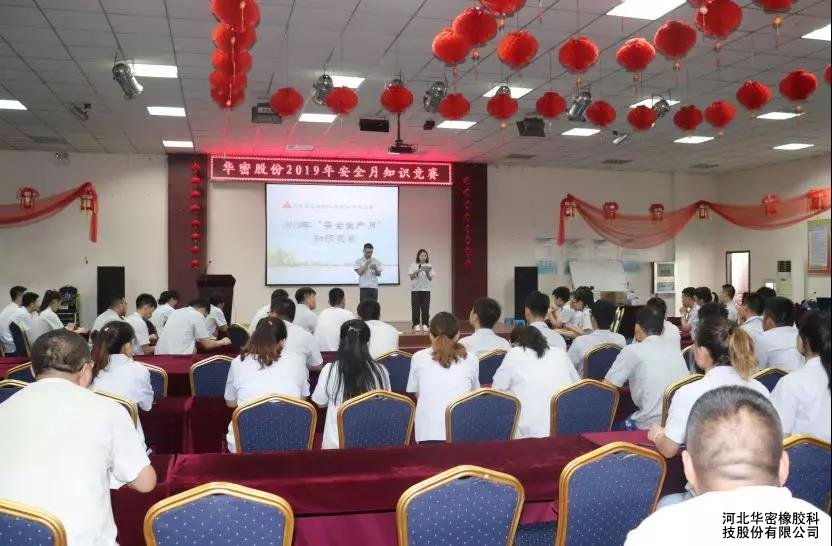 There are eight teams from various workshops and departments participating in the competition, each team is composed of 3 members; There are judges and subgroups on the spot. The content of the competition includes safety knowledge such as safety laws and regulations, safety management, safety technology, occupational health, risk management and other aspects. There are required questions and quick answers in the competition, and interactive questions will be set up at the end of each link, so that every employee has the opportunity to participate in the answer.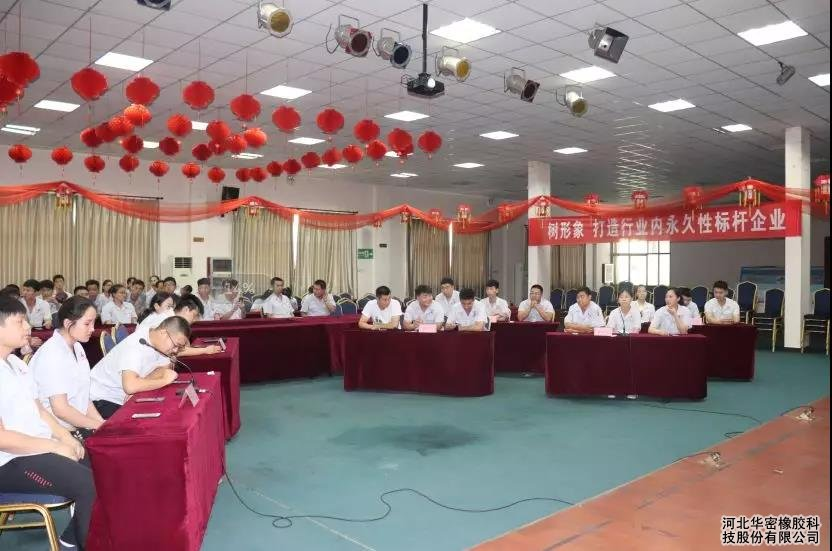 During the competition, the eight teams participating in the competition were full of spirit and calm response. The whole process of the game was climaxed and exciting. The workers who watched the game also actively participated in the answers of the audience, showing the positive mental outlook of the workers. This competition activity is one of the company's "production safety month" series of activities, through the form of knowledge competition to popularize the knowledge and skills of production safety to the staff, improve the safety quality of all units of staff, enhance the awareness of production safety red line. After a fierce competition, Team 2 won the first place, team 8 won the second place and team 7 won the third place.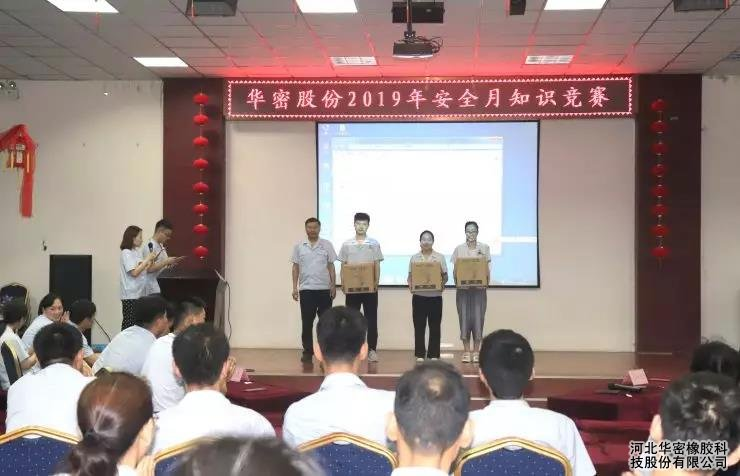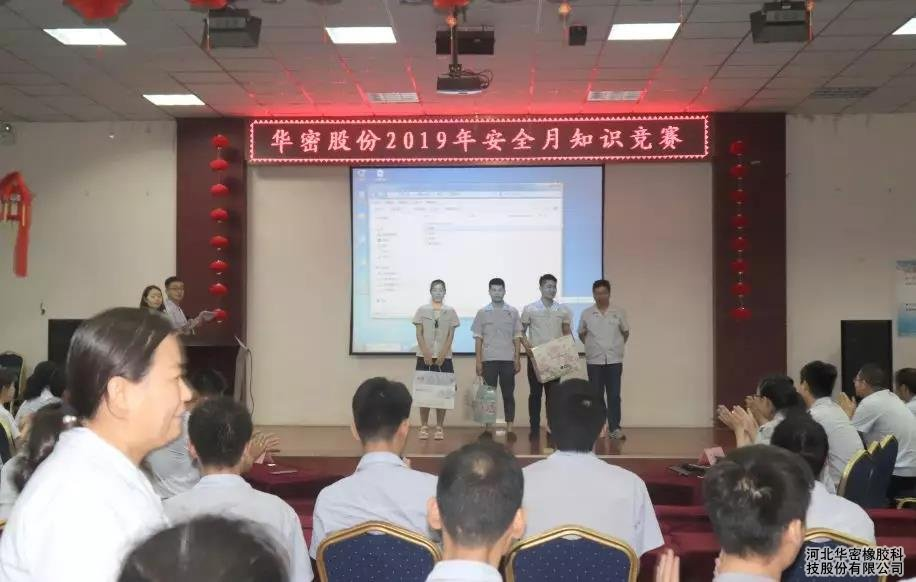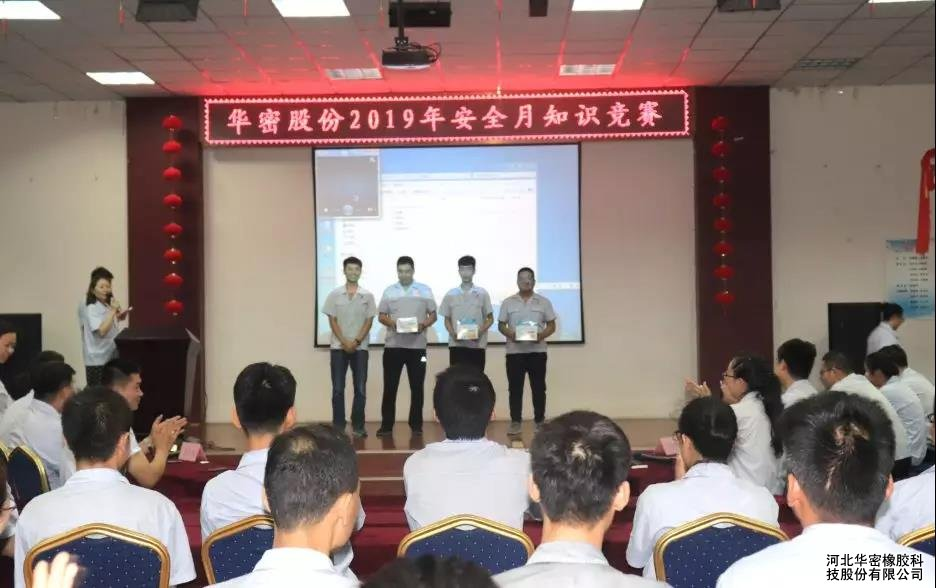 Mr. PI Fengtao, Manager of Product Division, Mr. Zhang Hongbin, manager of Technology Department, and Mr. Li Zangwen, chairman of the board, presented awards to the winning teams respectively. We also presented commemorative prizes for the teams that did not win prizes respectively.
At last, Mr. Li Zangwen, chairman of Huami Shares, led the employees to take a safety oath.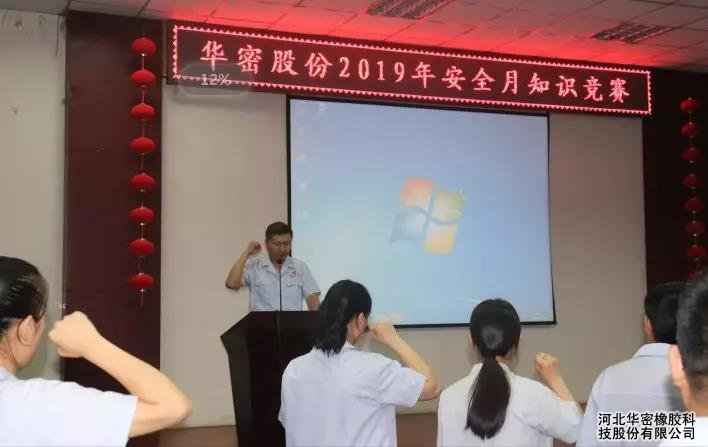 We are glorious people of Huami. For the safe development of Huami and the happiness and harmony of our family, I pledge to always put safety in the first place in the performance of my duties, and to ensure safety is my unshirking obligation and responsibility. Familiar with the company's safety management regulations, strictly comply with the safety procedures and requirements; Actively participate in safety education and training and activities, constantly improve their own safety quality, timely discover and report accident hazards; Never at the cost of safety, the pursuit of convenience or save the way of work, consciously practice the company's safety concept, do security guards, create peace Hua Mi!


Scan
Follow WeChat official account
Contact Us
Add: North of Hetou Section, Xingde Road, Renze District, Xingtai City, Hebei Province,China
Copyright © 2022 HUAMI NEW MATERIAL